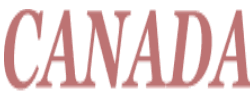 ---
Canada

Is a vast country, it is divided into 10 provinces,
British Columbia
Alberta
Saskatchewan
Manitoba,
Ontario
Quebec
Nova Scotia,
New Brunswick
Prince Edward Island,
Newfoundland.
---
There are also 3 Northern Territories,


Northwest Territories,
Yukon Territories
and the newest is Nunavut. 1999
THE GREAT GREY DOGS OF NORWAY


are found through out Canada. and they enjoy the changing seasons in most of the regions much like his native Norway. The Norwegian Elkhound dates back some 5000- 6000 yrs and has come down to us much as he was in the days of the Vikings, when he roamed with his family as loyal companions , hunter and a guardian of the home.
---
To learn more about these wonderful dogs go to some of the links below.

Canadian Ch. Roebuck's Kyack





Be sure and visit the Norwegian Elkhound Rescue Page!



---
LINKS TO OTHER "ELGHUND" INFORMATION